Are you on a Quest



to find the best
Medical Alert System?
by Heidi Nestor, Writer and Editor, Life Alert
Finding the best medical alert system can make you feel like you're on a medieval quest. With so many choices, gimmicks and fantasy offers – it would seem that pulling a sword out of a rock would be easier.
Thankfully, you don't need to bring the head of a slayed dragon to Merlin in order to obtain the knowledge you seek.
Here is a list of QUESTions and answers that may help you on your sojourn for the best medical alert system.

Q. Will a cell phone work just as good as a medical alert system?

A. No.
Some cell phones can feel like a suit of armor to an elderly person if they are heavy and/or bulky. Moreover, it's not always convenient to wear a cell, even round the house. In some cases, when a senior falls they can be out of reach of the cell leaving them unable to call for help. Worse yet, they could fall with the phone in their pocket thus landing on their phone, breaking it and most likely breaking their hip. Plus, many cell phones can't be worn in the shower where most accidents occur.

Whereas, a standard emergency button is so lightweight that it can be worn anywhere and easy to tuck inside a shirt or sleeve. In an emergency, you push the button and the help dispatcher will speak with you over the monitor, assess the situation, and send for help fast, 24/7.

Q. Is a Waterproof pendant just as good as a Water Resistant one?
A.No. Water resistant indicates that if it gets wet, it can resist the moisture. So, if you're washing your hands and some water gets on the device it won't short it out. Some companies may promote that you can bathe or shower with their water resistant system but you may want to check the fine print to verify to what extent.

Whereas, Water Proof means it is impervious to water and can be submerged giving you the freedom to shower or bathe in Ye Olde Wishing Well, if you like, while being protected.

Q. Should I go with a company that offers "No Contract"?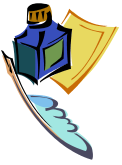 A. A medical alert company that promotes "No Contract" does not have a fiduciary commitment to help you. Moreover, the fees and terms can change or increase at any time.

A contract is your price guarantee and protects you against price hikes, hidden monthly charges or implementation fees.

Q. Are upgrades important when looking for a medical alert system?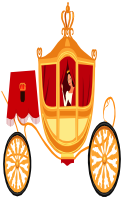 A. Many companies have a one-size-fits-all approach to personal protection – not taking into consideration that life styles change as does senior independence and elder care. So, you'll want to go with a company that can adjust with your needs.

You may want to look for a medical alert system with various and adjustable protection packages to suit your needs, such as monitored Smoke and CO Gas detectors, so if the elder falls asleep while something is cooking on the stove the alarm will go off and notify the dispatch center who will then send help fast.

If the senior's lifestyle is still active, you may want to look for a protection package that also offers a mobile HELP cell phone – the perfect accessory to getting help fast and staying protected while traveling about one's kingdom.

Q. I have a landline but I'm thinking of disconnecting it to save money and just keep a cell phone. Will I have to get rid of the medical alert system?

A.Not if you go with a company that offers both a landline and wireless option.
Q. I've heard that companies who own their own dispatch center are better. Why?
A.The emergency dispatch center is the most pivotal part of the medical alert process. Some companies outsource their dispatch centers to a third party to answer the emergency call. This removes the medical alert company from having control and responsibility.

A company that has their own dispatch center is more apt to be personally invested in the safety of their customers. Moreover, a medical alert company with a dispatch center on site means they are a strong and secure corporation that didn't just pop up over-night only to be gone in a month.

Not all medical alert systems are the same, and type of personal protection you choose could end up being a matter of life or death. Life Alert's medical alert system has cutting edge technology, many protection packages to suit one's needs, landline and wireless options, and they own and operator their own emergency dispatch center. So go for the crown jewel of medical alert systems, Life Alert, and you'll feel like a knight in shining armor protecting your kingdom.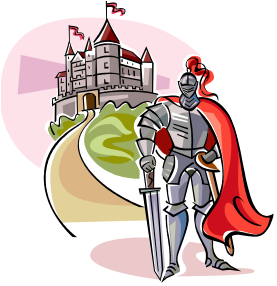 For more information visit www.lifealert.com or call 1-800-982-0332.
The information provided above is, to the best of our knowledge, reliable and accurate. However, while Life Alert always strives to provide true, precise and consistent information, we cannot guarantee 100 percent accuracy. Readers are encouraged to research any statements made and use any resource links provided to gather more information before drawing conclusions and making decisions.
For more information about the Life Alert system and its many benefits for seniors as well as younger adults nationwide, please visit the following websites:
http://www.lifealert.com
http://www.seniorprotection.com
http://www.911seniors.com