Have it your way!
by Heidi Nestor, Writer and Editor, Life Alert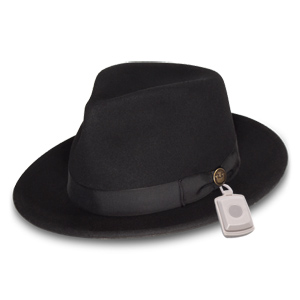 February 17th is "My Way" day. A day dedicated to having things your way, (cue Sinatra).
You want to eat steak and fries instead of a salad – today's your day. You want to sit on the couch and watch old episodes of "I Love Lucy" instead of doing choirs or working out – today's your day. You want to get your well-meaning family off your back about moving out of your home into a retirement community – today's your day.
Wait a minute…how can you get your family to stop bugging you about your safety? How can you get them to stop worrying about you? How can you give them peace of mind so they will leave you alone? Today really is your day, when you sign up with Life Alert.
The Chairman of the Board wouldn't put up with anyone pushing him out of his home, and neither should you. Life Alert protection gets you help fast, 24/7, for any home emergency such as falls, medical, fire, CO Gas, and intrusion.
In the past you may have missed out on opportunities to be safe and independent. Regrets, you may have had a few…But now, Life Alert offers various protection packages that suits any lifestyle so you can have personal protection your way.
Life Alert's basic medical alert system comes with a light weight emergency button that can be worn either on the wrist or as a pendant. One touch of the button will summon emergency help faster than Sinatra mixing one of his signature drinks. So if you hear a bump in the night, do what ol' blue eyes would do, press a button to summon the authorities.
If your way is more of a On-the-Go type, let's say, to Las Vegas to see a Rat Pack Tribute show, Life Alert's got you covered with that too with their Life Alert's Mobile HELP & GPS emergency alert system. If a trip to Vegas has you tripping in Vegas all you need to do is push one little button to speak with a Life Alert emergency dispatcher who will assess your emergency and send help fast.
Today's the day you that acknowledge that you've lived a life that's full – you've traveled each and every highway – but more, much more than this – you did it your way. And you can continue to have it your way with a full life and more highways to come with the protection of Life Alert.
To learn how you can design a protection package your way, call 1-800-380-0768 to receive a free brochure on all of Life Alert's signature protection services.
For more information visit www.lifealert.com
---
The information provided above is, to the best of our knowledge, reliable and accurate. However, while Life Alert always strives to provide true, precise and consistent information, we cannot guarantee 100 percent accuracy. Readers are encouraged to research any statements made and use any resource links provided to gather more information before drawing conclusions and making decisions.
For more information about the Life Alert system and its many benefits for seniors as well as younger adults nationwide, please visit the following websites:
http://www.lifealert.com
http://www.seniorprotection.com
http://www.911seniors.com